Shop & Restaurant
Kyoto Museum of Crafts and Design
Location

East side of the 1st basement floor
Many unique aspects of Japanese culture, including tea ceremony, flower arrangement, Noh and Kyogen theatres, have originated and flourished in Kyoto over its 1,000-year long history. Many traditional industries were developed with materials and techniques that local artisans have continued to use from generation to generation. The high level of Kyoto craftsmanship and expertise played an important role spreading across the country, shaping Japanese culture. Since its opening in 1977, our museum has been widely promoting traditional industries through craftsmanship that is still very much alive in Kyoto, and through the fascinating stories behind Kyoto craftsmanship. With the 2020 renewal and reopening under the name of Kyoto Museum of Crafts and Design, it is our mission to develop projects that introduce various creative activities of modern artisans, and to provide a space where both creators and users can look at the current state of traditional industries, engage in free exchange of ideas and think about the future.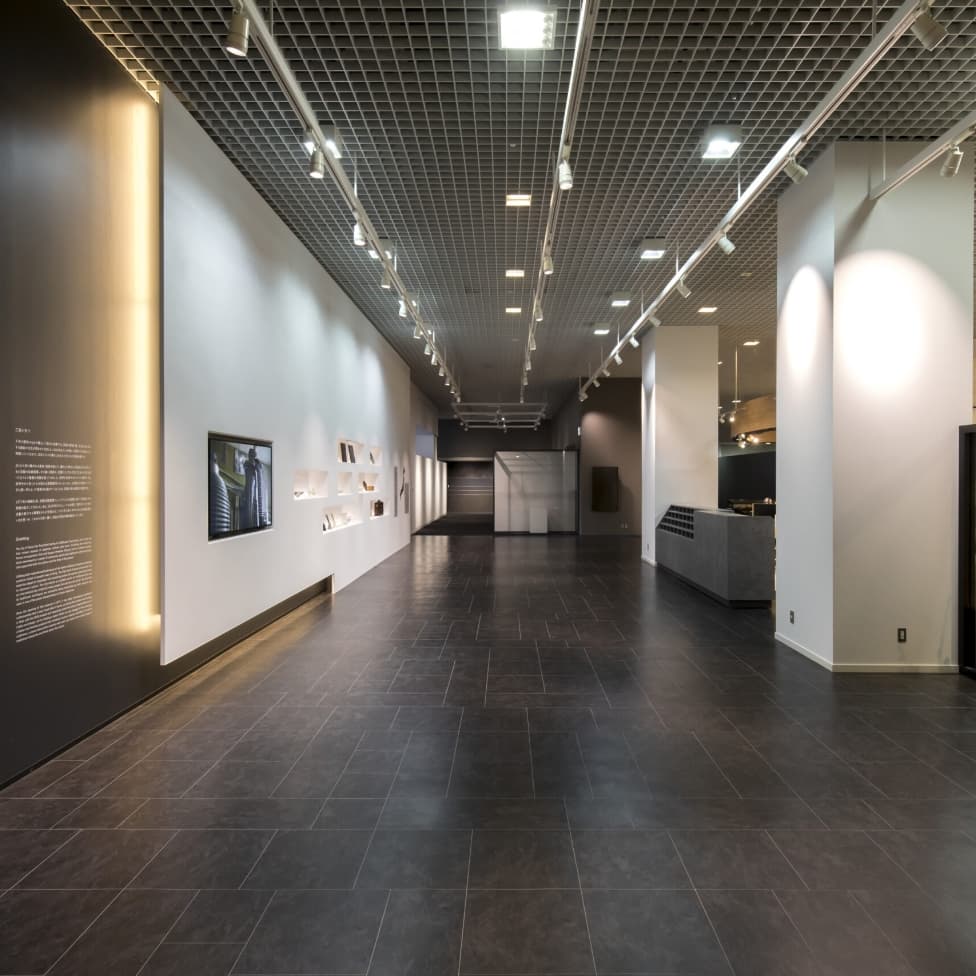 MUSEUM SHOP
Location

East side of the 1st basement floor
An extensive collection of Kyoto crafts is showcased
We have an extensive collection of goods created by utilizing Kyoto's craftsmanship that are highly acclaimed nationally and internationally, including authentic traditional crafts, household goods and accessories for daily use. Please come find your favorite items!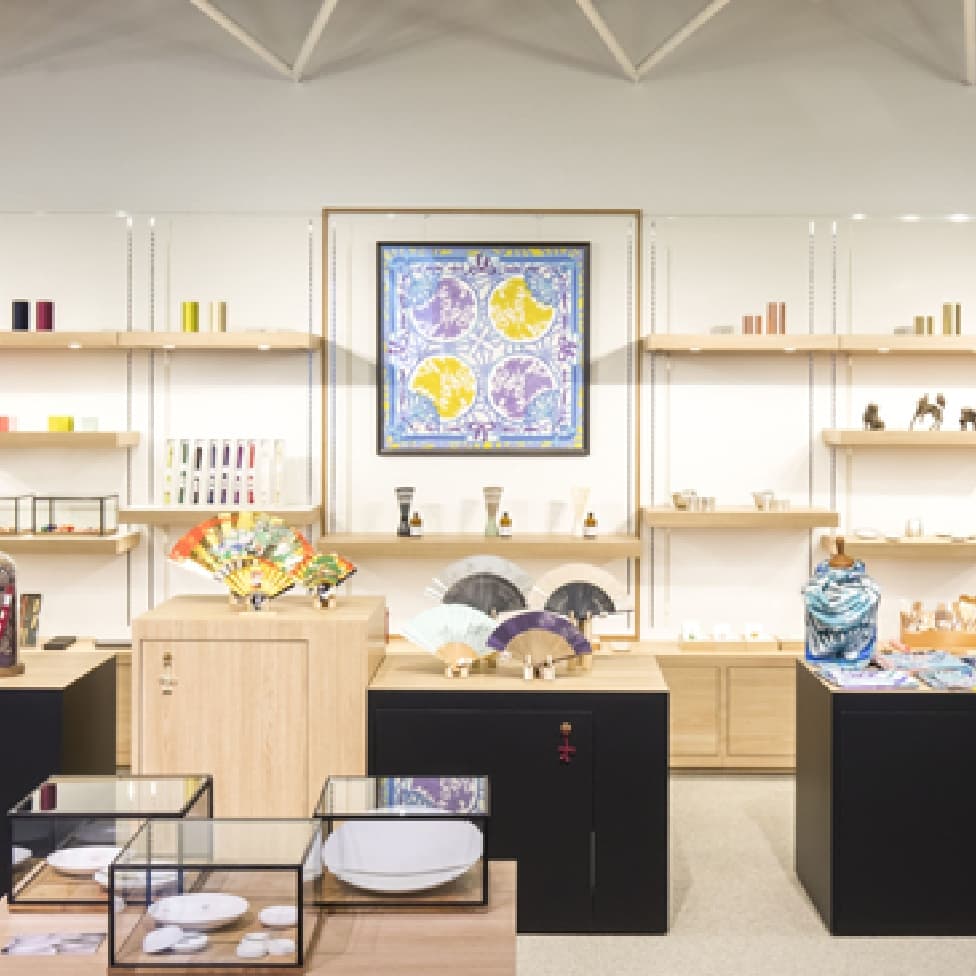 【Restaurant】GRILL TERRACE ABURU
Location

West side of the 1st floor
The GRILL TERRACE ABURU is a terrace restaurant that showcases the best of the cuisine and culture of Kyoto. The ABURU's menu is a celebration of vegetables from local producers, perfectly complimented by local sake. The restaurant's feature is not only the cuisine, but also the atmosphere including tableware and interior decor. The restaurant offers both indoor and outdoor seating, so you can either enjoy BBQ and 'glamping' on the terrace or enjoy the comfort of the indoor spaces according to your needs. The restaurant serves from lunchtime to dinnertime, and assures you a pleasant time with your family and friends.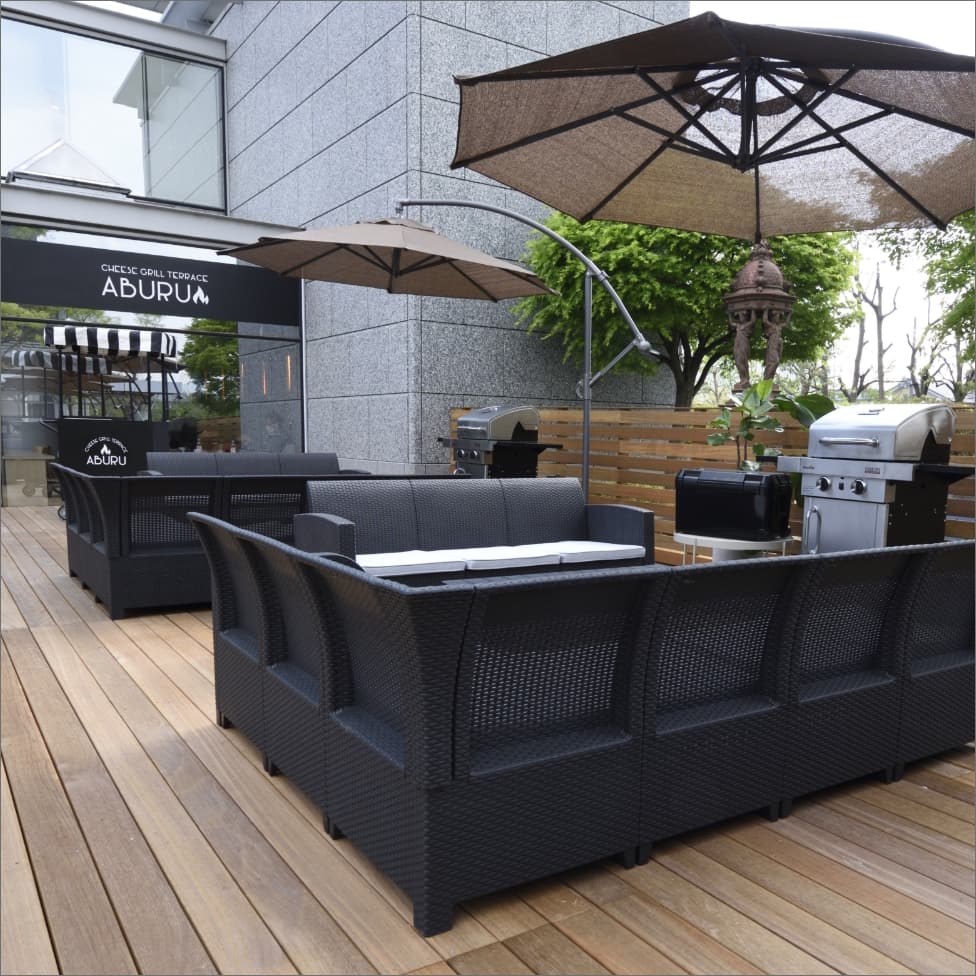 お問い合わせ/資料請求
どんなことでも、お気軽にお問い合わせください

電話でのお問い合わせ
075-762-2630
受付時間:9時-17時※土日祝を除く